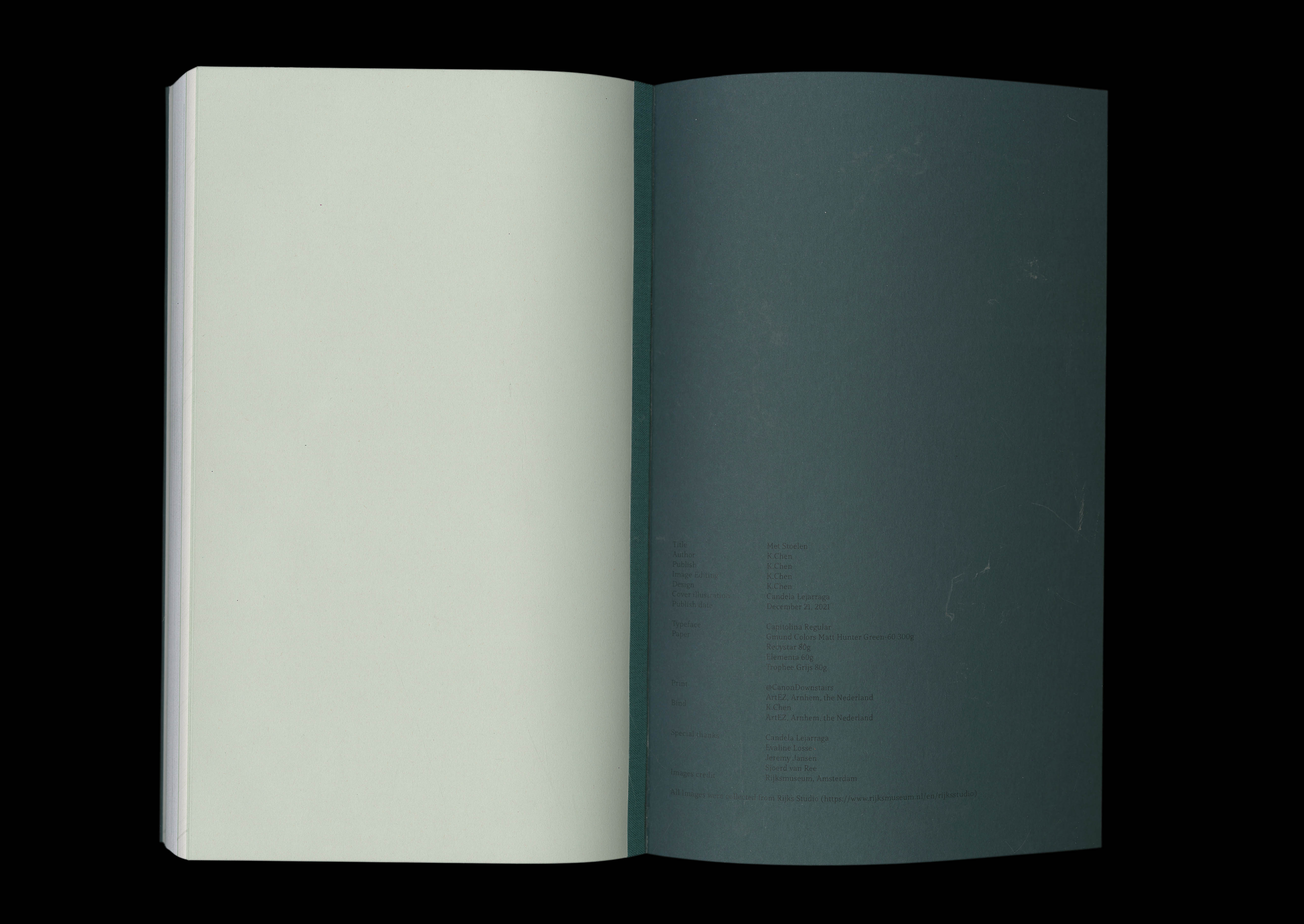 2021



Design/Concept: K.Chen

Cover Illustration:

︎︎︎ Can

Typeface: Capitolina Regular

Paper: Recystar 80g, Elementa 60g, Fastprint Grijs 80g

Print: ArtEZ CannonDownstairs

Bind: K.Chen /Japanese Bind, Glue Bind

Size: 155*267*16 /mm

Image Credit: Rijksmuseum, Amsterdam

Special thanks

Jeremy Jansen

Candela Lejarraga

Evaline Losse

Sjoerd van Ree

All Images were collected from

︎︎︎ Rijks Studio



Discussing the relationship between humans and objects, specifically chairs and the story of them. To do this, images were used from the archives of the Rijksstudio. The book is divided into three chapters: sketches of the chair, photograph documentations of the chair, and images of how people engage with chairs. Each one of these chapters represents a different stage in the life of a chair, from preproduction to user behaviors and interactions.
To explore the connection between the form of chairs and books, the shape of a half-opened book (in a sort of L shape) can be seen as the back and the seat of a chair. Then of course the special Japanese-bound second chapter serves as a nice, fluffy cushion.